Durante o Seminário, os participantes vão esquematizar idéias para um projeto de pesquisa individual ou em equipe e debater os seus aspectos de qualidade. O público-alvo são participantes dos Grupos e Projetos de Pesquisa da FEA-RP USP; alunos e professores dos Programas de Pós-Graduação da FEA-RP USP - Administração de Organizações; Controladoria e Contabilidade e Economia Aplicada; alunos de Graduação, bem como, professores e alunos de quaisquer outras Unidades ou Instituições envolvidos com projetos de pesquisa em temáticas relacionadas.
Importante: O Seminário será ministrado em inglês (sem tradução simultânea), porém em uma atmosfera bem informal, na qual os participantes podem ficar à vontade para fazer perguntas e buscar superar as barreiras de comunicação.
Inscrições encerradas em 28 de junho
Prof Ian Thomson – University of Birmingham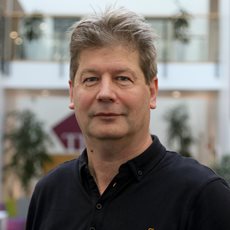 Professor de Contabilidade e Sustentabilidade
03 de Julho – Segunda Feira
14:30 – 17:00 Welcome; Framing the domain for social/environmental/sustainability work; Map of possibilities for integrated researches on accounting, management and sustainability; Discussion of criteria for rigorous work, elements of 'quality' for successful papers
Local: Sala da Congregação – FEA – RP USP
04 de Julho – Terça Feira
09:30 – 12:00 Deconstructing a paper; the journey of a paper from the working paper to a published paper.
13:30 – 16:00 Working out in teams on ideas for an ambitious, international quality research project; Group feedback
Local: Bloco B2 – Sala 2– FEA – RP USP
Faça o download do material complementar aqui.
Retornar à programação do evento.